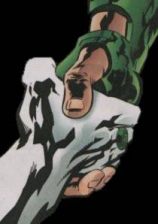 Hal Jordan, Green Lantern, Darkstars, Guy Gardner, DC Comics, Evil Star, Guardians of the Universe, Parallax, Superman, Batman, etc etc copyright DC Comics.

H.E.A.T does not take responsibility for any actions of individual members. Nor is any member responsible for any actions of any other member. H.E.A.T, nor any member of H.E.A.T, is liable for any actions taken by another member of H.E.A.T.

All original material (including text, images, and code) contained within this website is copyright H.E.A.T, Parallax, and Lord Malvolio and may not be reproduced without full written consent.

H.E.A.T. is a non-profit organisation and no money is made through this website or other means which does not go 100% into either H.E.A.T. related activities or to charity.